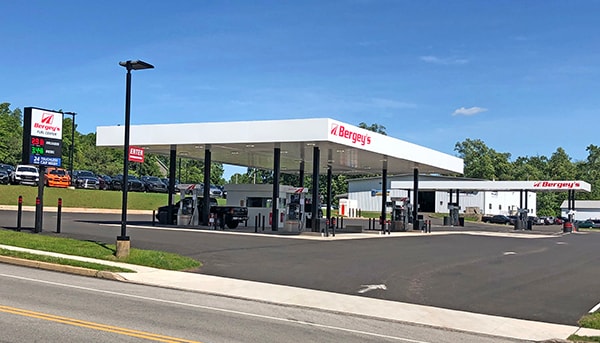 Bergey's all-new Fuel Center has opened in Souderton, c
onveniently located on Route 113 and offers 24 hour fuel accessibility. Our facilities are designed to serve all types of customers including individuals, businesses, and commercial fleets. There are two islands equipped to handle all sizes of vehicles from passenger vehicles to commercial trucks complete with dual diesel pumps to help expedite the refueling process. All you need to do is insert a major credit card or a fuel card issued by Bergey's and pump your fuel.
U

pdated pump layout for easier access

Faster credit card authorization time

Faster fuel pumping, gas, diesel and now DEF

Accepts all major credit cards, WEX and Bergey's Fuel Cards

Now offering Contactless Payment including: Google Pay, Apple Pay and Samsung Pay

Stop on in when you need to fill-up. 

A Bergey's Fuel Card provides you with several advantages:
Detailed monthly fuel statements with information regarding each fuel purchase including date and time, type, quantity and price. Odometer, card number or vehicle number can be included if desired. 
A consolidated statement with multiple fuel cards -- the ability to have multiple cards but still receive a single consolidated monthly fuel statement. Great for fleets or families.
Immediate fuel card de-activation if lost or stolen.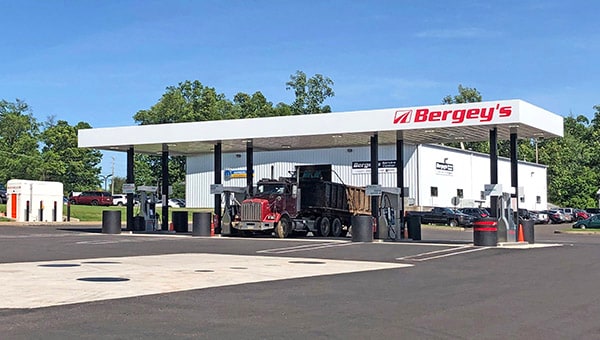 Additional services available at Bergey's Fuel Center and businesses nearby

Windshield squeegees and paper towels

No charge air stations to inflate tires

Car wash vacuums to sweep out your vehicle
24-Hour Touchless Car Wash equipped to handle most cars and light trucks

Get your vehicle refueled and washed at the same convenient location in Souderton!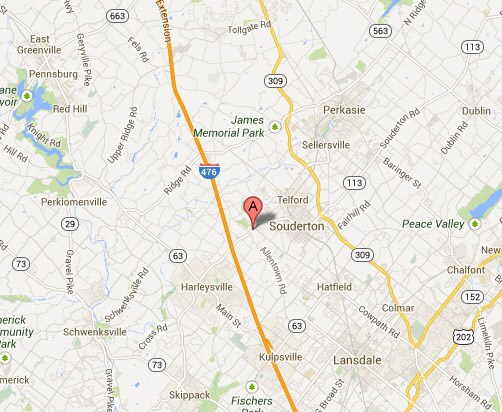 Bergey's Fuel Center
418 Harleysville Pike (Rt. 113)
Souderton, PA 18964

Phone: 215-723-6071
OPEN 24 HOURS, 7 DAYS A WEEK

Accepts: Bergey's Fuel Cards, WEX and all major credit cards

We sell gas, diesel fuel and DEF. 

Contact Us